angry birds space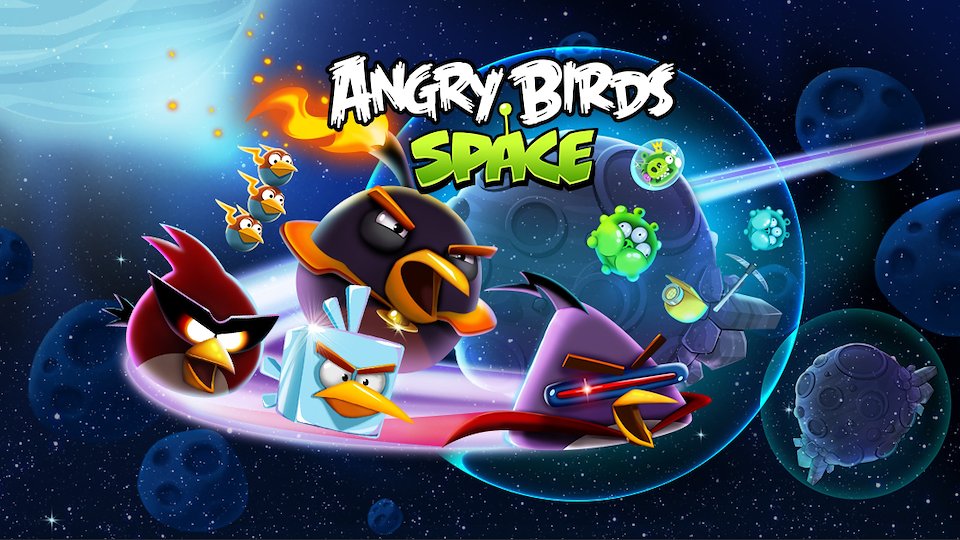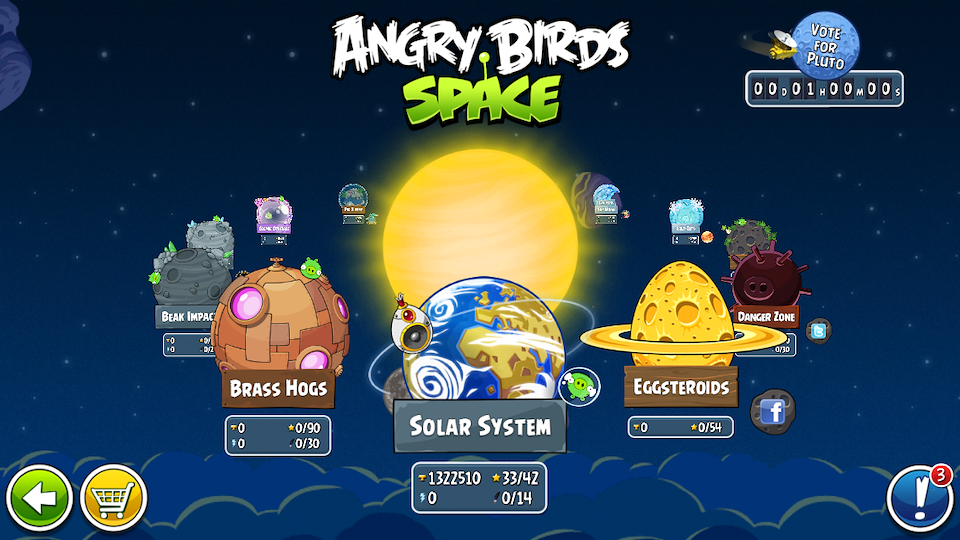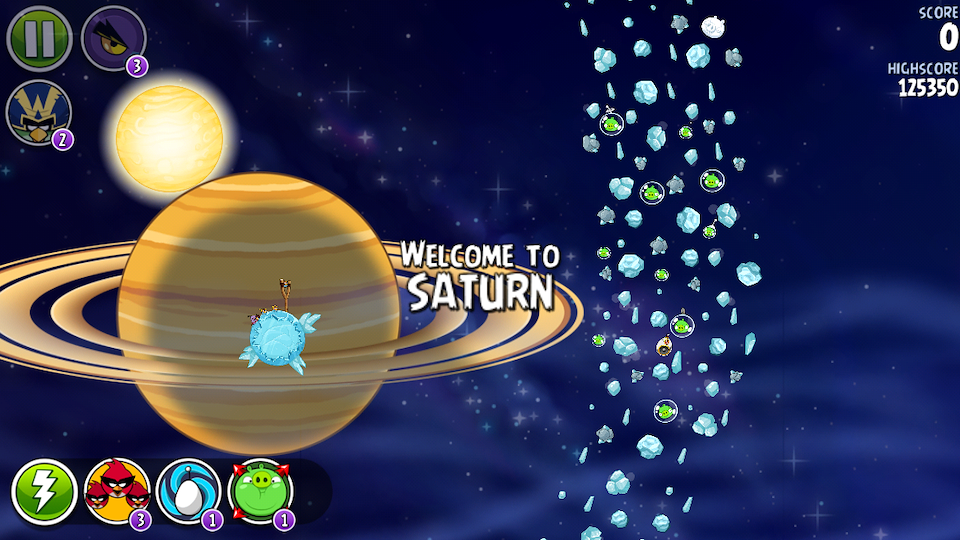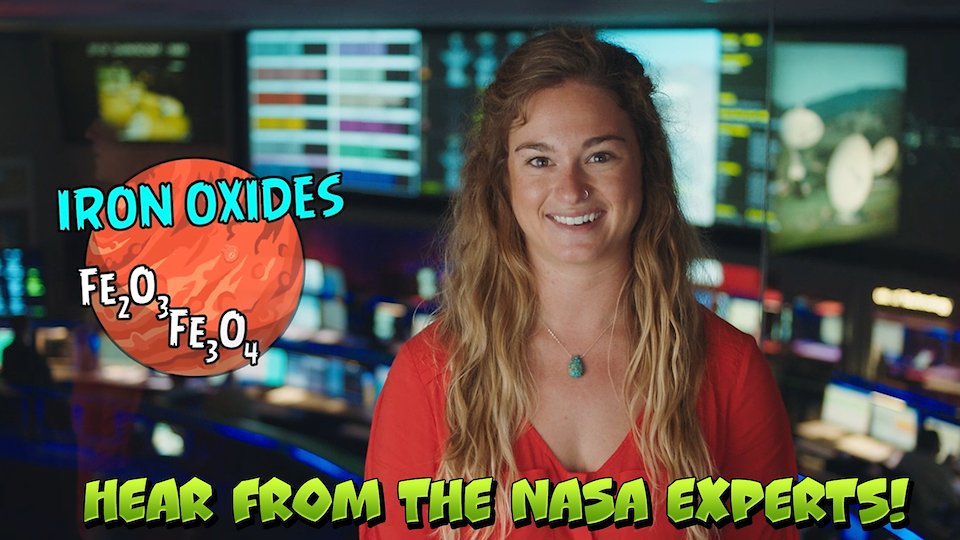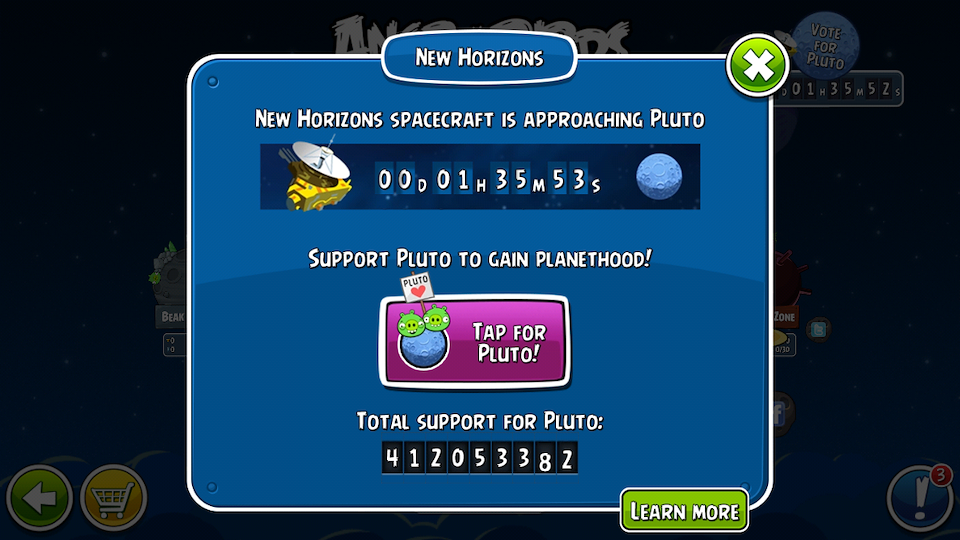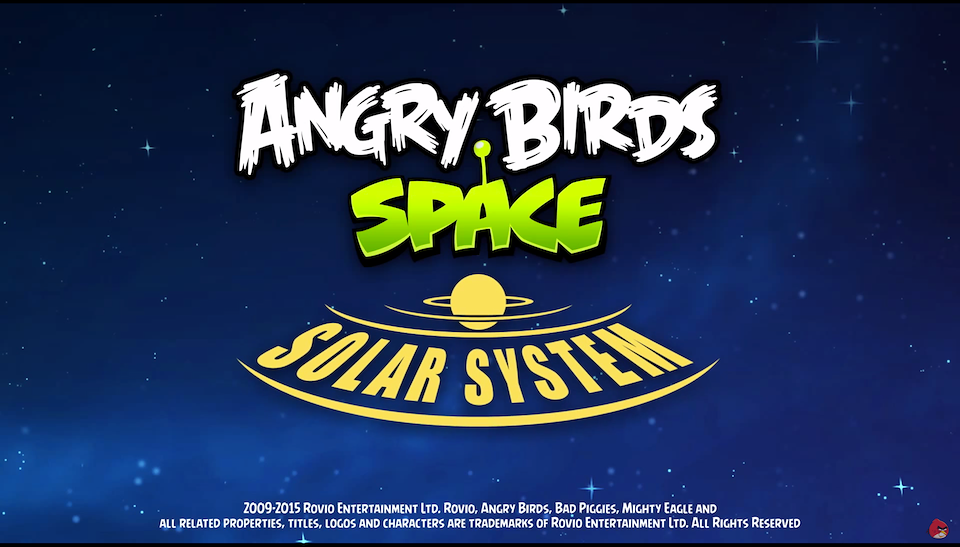 http://www.nasa.gov/feature/there-s-something-new-to-learn-as-the-struggle-between-birds-and-pigs-moves-deeper-into-space
http://www.forbes.com/sites/andyrobertson/2015/07/02/how-nasa-is-helping-rovios-angry-birds-explore-the-solar-system/
It all started in 2011, when a simple tweet from NASA's Bob Jacobs sparked a discussion between the two organisations that has since then resulted in activities such as the historical launch of Rovio's Angry Birds Space game from the International Space Station, several Angry Birds themed Space Centers and more.
The latest collaboration between Rovio & NASA is a fun learning experience in the form of the Angry Birds Space Solar System game update. With the new episode we learn about the planets in our solar system and follow NASA's New Horizons mission. Rovio was proud to raise awareness toward the mission through an in-game countdown to the moment of the flyby.
Additionally, with the Pluto-clicker functionality in Angry Birds Space, players were able to tap for Pluto to be a planet again. The clicker gathered more than 414 368 863 million +1 taps – at least the Angry Birds fans clearly want Pluto to get back to planethood!
Rovio and NASA also worked together on the new Rocket Science Show mini series launched in the Angry Birds Space game and on Toons.TV. The Rocket Science Show features NASA experts talking about exciting topics like the solar system, New Horizons and the Pluto flyby – complemented with Angry Birds fun!
The whole Rovio team is super excited to work with NASA on increasing awareness for New Horizons, the solar system and beyond. Learning about the solar system is now as easy as playing a game, a game of Angry Birds Space.
---
Role Executive Producer

Date July 2nd, 2015
Up Next:
angry birds go! create